Inhouse Design Thinking Workshop
What is Design Thinking?
Design Thinking is a systematic innovation process that serves to identify and eliminate the real pain points of customers. The method enables companies to develop solutions for real user needs and quickly test whether these solutions generate real value.
Objectives and benefits of the workshop
With our Design Thinking Workshop your team learns to think creatively about products and services from a customer perspective. The workshop consists of approximately 20 fast and entertaining activities that lead participants from problem identification to testing a prototype solution. Starting with a concrete, practical question (i.e. how can we improve customer onbording) your team will go through the 5 phases of the Design Thinking process, directly applying the most important techniques and tools of the Design Thinking Method.
In essence, the participants learn
Systematically identify and understand customer needs and problems
Finding creative solutions to the biggest problems
Quickly build a prototype and test the solution
All results of the workshop will be documented in the form of a photo protocol and included in a comprehensive presentation. With these documents as orientation and reference, the participants can conduct Design Thinking Workshops on their own any time after the training.
Contents and methodology of the workshop
Introduction to the Design Thinking concept and examples
At the beginning of the workshop, we will briefly show how and why Design Thinking has become one of the most popular innovation methods of our time. We will then present the Design Challenge agreed on with you for the workshop.
Understanding and defining the problem
The Design Thinking Workshop usually starts with a personal research ("out of the building phase", preferably through personal interviews) to find out where customer problems lie. If this is not possible, the workshop participants can interview each other as experts on the subject. It would be important to find out the following points:
Facts: Who uses what, when, why, how and where?
Insights: What are the pain points, what creates pleasure?
As soon as we have gained insights from the conversations, we can prioritize the identified pain points. For this purpose we create User Journey Maps with emotional levels. We then define what the new product or service should achieve and for whom exactly (which personas) the solution should be developed.
Ideation
Rarely is the first idea the best idea. Design Thinking encourages your team to explore options and build on the ideas of other team members. Combined, this creates a better overall solution than if everyone was trying to find solutions on their own. The idea phase takes many forms, but is essentially based on several moderated brainstorming activities with specific questions. The idea phase ends with the decision for a concrete solution. In the next phase, a simple prototype is developed for the idea the team decides on.
Prototyping and testing
Prototypes are created quickly and easily on paper, in PowerPoint or with Lego®  Serious Play®  and serve primarily as a communication tool. This enables us to receive high-quality feedback for our solutions. Based on the feedback on our prototype, we understand what changes we need to make bevor the product is ready for further implementation.
Investment
Option 1: One-day Inhouse Design Thinking Workshop, focus on learning the method
| | |
| --- | --- |
| 1-day Design Thinking Workshop at your location in Europe, including workshop material for up to 15 participants, follow-up in the form of a photo protocol and extensive documentation for the application of Design Thinking process. | 1.399 € |
| Average travel cost from Hamburg | 300 € |
| Total net | 1.699 € |
Option 2: Two-day Inhouse Design Thinking Workshop, focus on learning the method and creating actionable results
| | |
| --- | --- |
| 2-day Design Thinking Workshop at your location in Europe, including workshop material for up to 15 participants, follow-up in the form of a photo protocol and extensive documentation for the application of Design Thinking process. | 2.199 € |
| Average travel cost from Hamburg | 400 € |
| Total net | 2.599 € |
About INNOMINDS and your workshop moderator
INNOMINDS is an innovation consultancy with a comprehensive network of experts. We help organizations to become more agile and to master change. Our customers include leading companies such as Lufthansa and organizations in the public sector, such as the business development agency of the city of Berlin.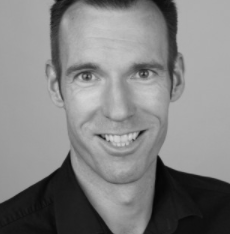 Your workshop moderator Jörn Steinz (MBA), born in 1975, is used to developing new solutions. During his 10 years with Accenture, XING and the Freenet Group, he led a variety of product and service development projects. For example, he successfully used the Design Thinking method at the technology retailer Gravis to develop innovative service offerings complementary to the sale of hardware products.
As the founder of the innovation agency INNOMINDS, Mr. Steinz has been conducting business training with a focus on building creative competencies since 2015. Mr. Steinz studied Business Administration in Aachen and Coventry and is a graduate of the EADA Business School in Barcelona.
Since we are often in workshops during the day, please use our form or our email address to contact us. We will get back to you within 24 hours at the latest.
Innominds Innovation Consulting & Training
Gänsemarkt 21-23, 20354 Hamburg, Germany
DEVELOP USER-ORIENTED SOLUTIONS WITH THE STRUCTURED DESIGN THINKING INNOVATION METHOD
SOLVING COMPLEX PROBLEMS CREATIVELY AND IN A STRUCTURED MANNER WITH DESIGN THINKING
The innovation method of Design Thinking is rightly on everyone's lips. Design thinking is essentially based on placing the user / customer at the centre of action ("customer centricity") and enables the innovation process in companys to be structured.
In a world where framework conditions are changing rapidly, design thinking is a powerful tool for the innovation of project and product management, as well as the change of corporate cultures alike. Design Thinking essentially includes the following components:
Understanding target groups and their needs in creative and structured work processes
Develop a variety of innovative solutions with the help of different methods for brainstorming
Test innovative solutions directly with users using prototypes
Design Thinking is not limited to the development and innovation of products or services, but can generally be used to analyze problems and to derive innovative solutions. This makes the method suitable for both external and internal applications.
In addition to sound theoretical knowledge, our trainers have extensive practical experience from numerous Design Thinking projects and develop the Design Thinking method in the context of other agile methods (e.g. Google Sprint, Lean Startup, Scrum).
WHAT YOU EXPERIENCE AT INNOMINDS DESIGN THINKING TRAINING:
Our Design Thinking seminar is based on the 5-step Design Thinking process (Understand and Observe, Point-of-View, Ideate, Prototype, Test). In this interactive workshop you will learn the method and its individual process steps.
Introduction to the Design Thinking Method (why has Design Thinking become so popular, what are examples of Design Thinking projects, who created the process?)
Design Thinking Process at a glance
Identify user groups and understand their needs and problems (Understand & Observe)
Development of a persona and its central problems (Point of View & Synthesis)
Developing creative ideas and solutions
Develop and test prototypes
Establishing design thinking as a cultural transformer in companies
THIS DESIGN THINKING SEMINAR IS RIGHT FOR YOU, IF:
As a product or project manager, marketing manager or manager, you want to improve the user orientation of your organization and develop innovations
You want to put together multidisciplinary teams and make cooperation more successful with the help of creative methods
you want to deepen your experience and knowledge in the field of agile methods methodically
you as a consultant or trainer would like to further expand your methodological knowledge
No previous knowledge of Design Thinking is required for the Design Thinking Workshop.
CONTENTS DAY 1
Introduction Design Thinking Method
Design Thinking Method
General conditions Business – Design – Technology
Fields of application and success factors of the Design Thinking method
Design Thinking Process
Practical workshop on the five phases of the design thinking process
Understanding users, developing requirements, developing solutions, testing prototypes
Working principles (visual thinking, timeboxing, etc.)
Understanding users, working out needs
Gain an overview of topics, define users
Researching requirements, conducting and evaluating interviews
Developing customer needs and findings
CONTENTS DAY 2
Developing creative ideas and solutions
Basics for creative work
Team roles and dynamics, multidisciplinary teams in the creative process
Idea generation as a process, various brainstorming and creativity techniques
Selecting and evaluating ideas
Develop and test prototypes
Solution development with prototypes (different types of prototypes)
Prototype workshop, prototype testing
Evaluate interview results and derive findings
Establishing design thinking in the company
Design Thinking and Strategy, Design Thinking and Agile Methods
Design Thinking methods in everyday work life
Continuous Change and Change
GET YOUR CORPORATE DESIGN THINKING WORKSHOP NOW!
We offer our seminars throughout the European region. You decide on the topic, the venue and the date of your choice.